Login to Complete an Application or to Access Judging Panel
Welcome to the Submissions site for the Breakthrough, Innovative, and Game-Changing (BIG) Idea Challenge!
Each team will need to create a single user profile account for the team by registering at: https://bigidea2017.secure-platform.com/a/account/login

Note: each team is limited to one (1) account, which will be used to submit all future documents on behalf of your team. We encourage you to designate one person on your team to be responsible for this account, and save your user name and password in a safe place. However, you may choose to share the user login information at your discretion.
Multiple teams from the same university will be distinguished by their project titles, so please make the title unique and accurate.
If you have participated in another NIA/NASA competition (RASC-AL, Robo-Ops or the Mars Ice Challenge), then you should log in with the account you already created for that program.

Once your team has a registered user profile, log in and select "Submissions" from the top menu bar.
Fill out the required submission form.

If you are submitting multiple proposals, you can view them or create a new one on this page.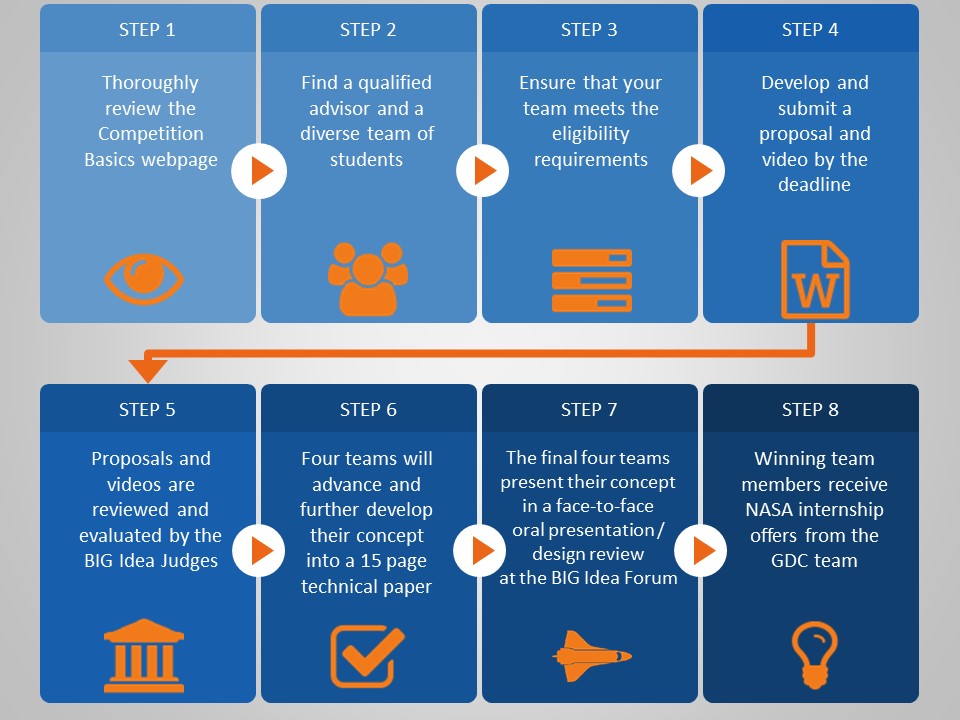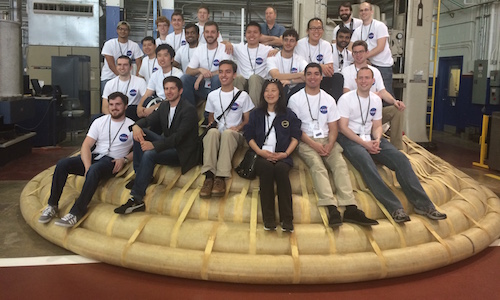 Back
Next